Tonight's gonna be a

good night...

The time has arrived for you to make a decision regarding the entertainment for your next event. We have the professional talent and equipment to make your night spectacular. We update our music collection weekly, loaded with the latest tracks from hip-hop and rap to country and modern rock, to keep you dancing all night long. Our state-of-the-art sound and lighting equipment adds unforgettable excitement and heart pumping sound to any event.
Should you really trust your prom, homecoming, semi-formal, or holiday event to anyone else?

Need a little excitement outside of the normal dance scene? Edge Sight & Sound provides an array of options to give your event that extra flair.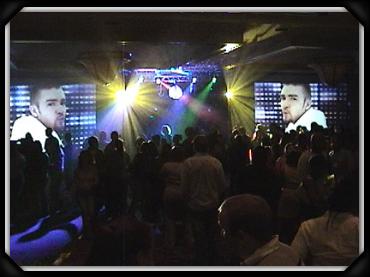 Heart Pumping Video Screens
Let EDGE Sight & Sound put your favorite music videos up on our giant screens while you and your friends dance alongside your favorite artists or even put you in the spotlight with our live video cams! Don't forget a slide show at your Prom or Graduation Party. We can design and playback your school memories from childhood to present for everyone to see.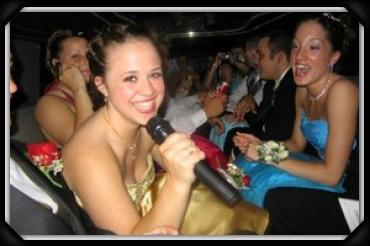 Don't forget about karaoke!

You'll love to sing along with our collection of more than seventy thousand tracks with everything from Rock to the latest hits of today. We support multiple microphones and display lyrics on our flat panel monitors. Karaoke is sure to spice up your party.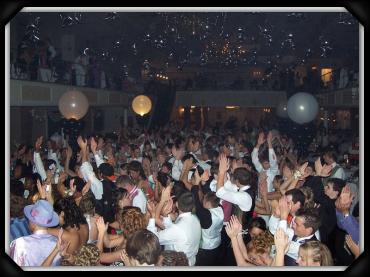 The best DJ's. Period.
No matter what the size of your event, Edge Sight & Sound is the only DJ service in the area big or small enough to handle any size. From events with as few as one hundred students, to proms in excess of one thousand, you can rest assured that every detail of your event will be professionally addressed.

*A Note for Sponsors:
Rest assured that Edge Sight & Sound updates with only radio edits for all music selections. At no time will we play music with inappropriate language or overwhelmingly suggestive undertones.