Don't let your party be just like the next...choose from our many add-ons!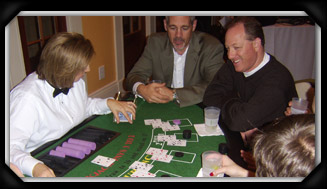 You only get one chance to entertain your guests and we have the professional expertise to make it happen for you. From high-end corporate events and weddings to school dances and birthday celebrations, we ensure your event is a memorable success from beginning to end.
Whether you need a professional Disc Jockey or an experienced sound and lighting technician, our small, personable staff will provide a quality experience that you and your guests can remember for years to come.
- Anyone can play music. We entertain.